The 2024 Toyota Corolla Hybrid: An Efficient and Stylish Choice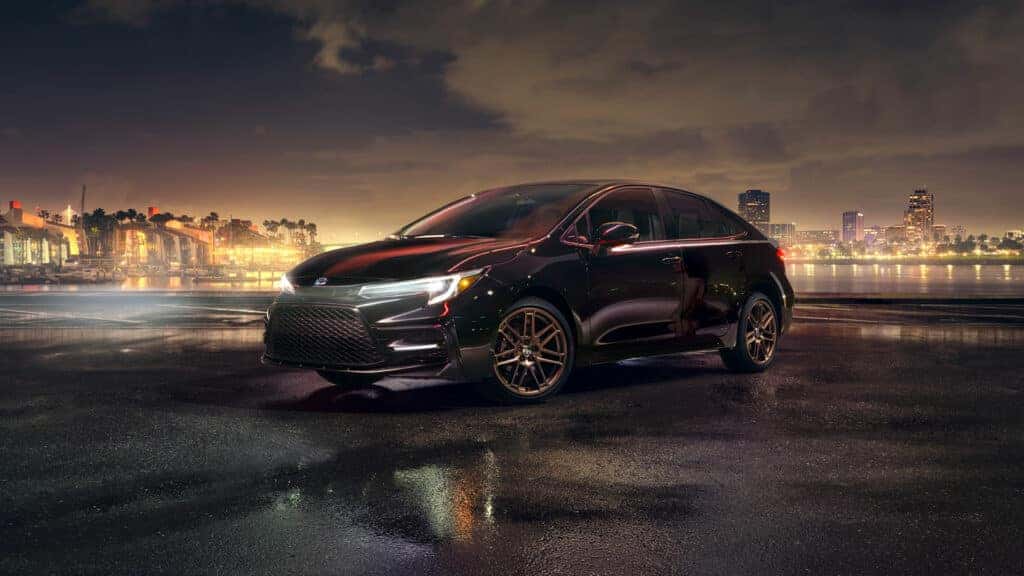 The 2024 Toyota Corolla Hybrid exemplifies Toyota's dedication to delivering an eco-friendly driving experience without compromising on aesthetics and performance. This review highlights the standout features that make the 2024 Corolla Hybrid an attractive option in the realm of hybrid vehicles.
Efficient Hybrid Powertrain
Beneath the surface, the 2024 Corolla Hybrid boasts a refined hybrid powertrain that combines a 1.8-liter four-cylinder engine with an electric motor. This partnership produces a total of 121 horsepower, ideally suited for everyday urban and suburban commuting. The hybrid system seamlessly switches between gasoline and electric power, prioritizing fuel efficiency while maintaining satisfactory performance.
Impressive Fuel Economy
The Corolla Hybrid excels in fuel efficiency, boasting an EPA-estimated 53 mpg in city driving and 52 mpg on the highway. These remarkable numbers translate into substantial savings at the fuel pump, positioning it as a compelling choice for budget-conscious individuals.
Comfortable and Smooth Ride
Behind the wheel, the 2024 Corolla Hybrid offers a comfortable and smooth driving experience. Its suspension adeptly absorbs road imperfections, ensuring a pleasant journey for passengers. Precise steering and responsive handling make it effortless to navigate through bustling city streets or cruise on the open highway.
Modern Design and Interior
The 2024 Corolla Hybrid presents a contemporary design characterized by clean lines and a sleek silhouette. It strikes a balance between sophistication and sportiness, making it an attractive option within the hybrid segment. Inside, the cabin features high-quality materials and an intuitive layout. The seats offer commendable comfort, accommodating passengers comfortably on both short trips and extended journeys.
Advanced Safety Features
Safety remains paramount for Toyota, and the Corolla Hybrid reflects this commitment. It comes equipped with a comprehensive suite of advanced safety features, including adaptive cruise control, lane departure warning, automatic emergency braking, and pedestrian detection. These features contribute to the Corolla's impressive safety ratings, ensuring peace of mind for drivers and passengers.
User-Friendly Technology
The infotainment system in the 2024 Corolla Hybrid is user-friendly and intuitive. It features a responsive touchscreen, along with compatibility for Apple CarPlay, Android Auto, and Amazon Alexa. These connectivity options keep you connected and entertained during your travels.
An Environmentally Responsible Choice
The 2024 Corolla Hybrid represents an environmentally conscious choice, emitting fewer pollutants and reducing your carbon footprint. With an increasing number of consumers considering the environmental impact of their vehicles, the Corolla Hybrid's eco-friendly credentials make it a compelling option.
In conclusion, the 2024 Toyota Corolla Hybrid demonstrates that you can enjoy both style and performance while prioritizing fuel efficiency. Its efficient hybrid powertrain, remarkable fuel economy, comfortable ride, and advanced safety and technology features establish it as a noteworthy choice in the hybrid vehicle market. If you seek an eco-friendly and cost-effective vehicle without compromising on quality, the 2024 Corolla Hybrid deserves your attention as a strong contender.
-TJ
More from Anderson Toyota

Thanksgiving brings together family, mouthwatering turkey feasts, and heartfelt gratitude for life's blessings. But did you know there's another tradition that silently complements the cranberry sauce and pumpkin pie? We're delving into the intriguing realm of Thanksgiving car sales in this blog post. Join us as we explore the fascinating connection between Thanksgiving and automotive…

In an ever-evolving automotive landscape, the 2024 Toyota Venza emerges as a distinctive crossover SUV that seamlessly blends style, performance, and sustainability. In this review, we delve into the key attributes that make the Venza an enticing choice for discerning drivers. But before we dive in, take a moment to explore the latest inventory of…

In the world of full-size SUVs, the 2024 Toyota Sequoia stands as a formidable contender, epitomizing the perfect blend of power and luxury. Toyota, known for its commitment to quality and innovation, presents a new chapter in SUV excellence with the latest iteration of the Sequoia. In this comprehensive review, we'll explore the key features…