Navigating the 2024 Toyota Tundra Trim Levels: A Comprehensive Guide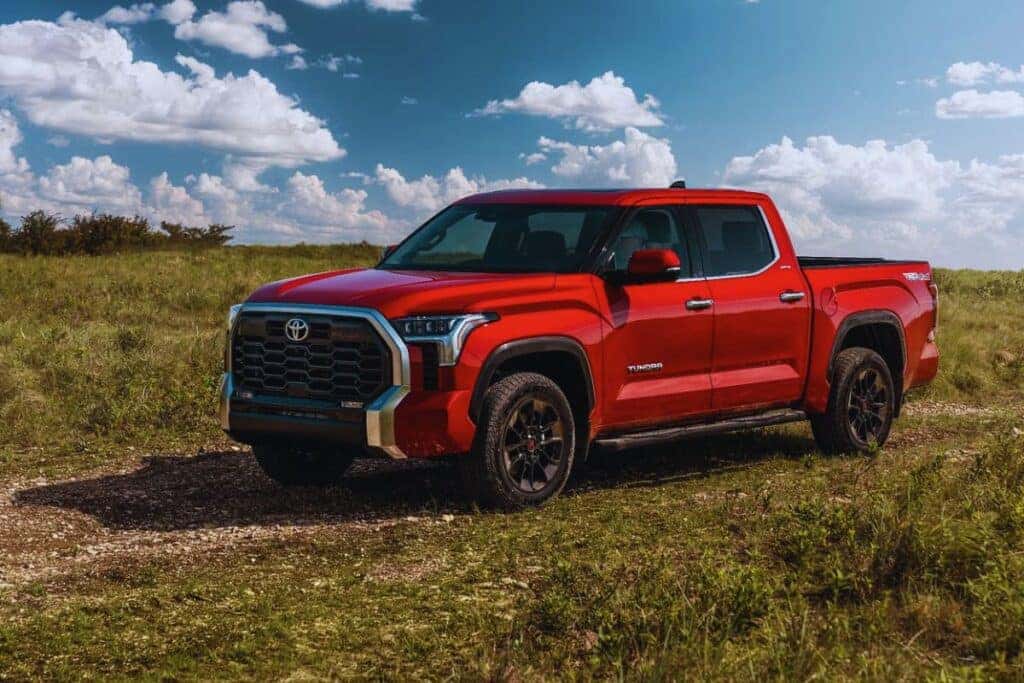 The 2024 Toyota Tundra is a powerhouse of a truck, celebrated for its legendary durability and impressive capabilities. With the 2024 model year, Toyota has introduced an array of trim levels, each catering to different preferences and needs. In this blog post, we'll take an in-depth look at the various trim levels of the 2024 Toyota Tundra, helping you choose the perfect match for your driving adventures.
1. SR: The Solid Foundation
The SR trim serves as the foundation for the 2024 Tundra lineup. It's an excellent choice for those who value reliable performance without the frills. Equipped with a capable V6 engine, it offers ample power for everyday driving and light-duty tasks. The interior is straightforward and functional, making it an ideal work truck.
2. SR5: A Step Up in Comfort and Styl
Stepping up to the SR5 trim introduces a dose of comfort and style to the Tundra. It retains the V6 engine as standard but offers an optional V8 for those seeking more power. Inside, you'll find an upgraded infotainment system, enhanced upholstery, and additional features that make daily driving more enjoyable.
3. Limited: Striking a Balance
The Limited trim strikes a balance between work and play. It comes equipped with a potent V8 engine, ensuring you have the power to tackle heavier loads and challenging terrain. The interior is adorned with upscale materials and modern technology, providing a comfortable and connected driving experience. The Limited trim is for those who appreciate versatility and refinement.
4. Platinum: Uncompromising Luxury
The Platinum trim takes luxury to the next level. It builds upon the Limited trim with lavish features like premium leather upholstery, advanced technology, and an array of creature comforts. A sophisticated interior and a high-end sound system elevate your driving experience. The Platinum trim caters to those who demand nothing less than the best.
5. 1794 Edition: A Tribute to Tradition
Named after the founding year of the ranch where the Tundra's factory is located, the 1794 Edition celebrates tradition and innovation. This trim boasts unique styling cues, including distinct interior materials and accents. It offers the same V8 power as the Limited and Platinum trims while adding a touch of Texas-inspired luxury.
6. TRD Pro: Conquer Any Terrain
For off-road enthusiasts, the TRD Pro trim is a dream come true. It features rugged off-road equipment, including special suspension, all-terrain tires, and skid plates, allowing you to tackle challenging trails with ease. It's powered by the V8 engine for maximum capability. The TRD Pro trim is for those who crave adventure and uncompromising performance.
Conclusion: Choose Your Perfect Tundra
In conclusion, the 2024 Toyota Tundra offers a range of trim levels to cater to a wide variety of drivers. Whether you prioritize reliability, comfort, luxury, or off-road prowess, there's a Tundra trim designed just for you. Toyota's commitment to versatility and innovation shines through in this lineup, making the 2024 Tundra a compelling choice in the competitive world of pickup trucks. Explore these trim levels to find the perfect Tundra to accompany you on your journeys.
-TJ
More from Anderson Toyota

Thanksgiving brings together family, mouthwatering turkey feasts, and heartfelt gratitude for life's blessings. But did you know there's another tradition that silently complements the cranberry sauce and pumpkin pie? We're delving into the intriguing realm of Thanksgiving car sales in this blog post. Join us as we explore the fascinating connection between Thanksgiving and automotive…

In an ever-evolving automotive landscape, the 2024 Toyota Venza emerges as a distinctive crossover SUV that seamlessly blends style, performance, and sustainability. In this review, we delve into the key attributes that make the Venza an enticing choice for discerning drivers. But before we dive in, take a moment to explore the latest inventory of…

In the world of full-size SUVs, the 2024 Toyota Sequoia stands as a formidable contender, epitomizing the perfect blend of power and luxury. Toyota, known for its commitment to quality and innovation, presents a new chapter in SUV excellence with the latest iteration of the Sequoia. In this comprehensive review, we'll explore the key features…