Get Your Vehicle Summer-Ready at Anderson Toyota in Lake Havasu City!

Summer is just around the corner, and it's time to gear up for sunny adventures and road trips. If you live in Lake Havasu City or the surrounding areas, Anderson Toyota is your go-to destination for ensuring your vehicle is ready to handle the summer heat. We offer a wide range of services and expert technicians, We are committed to providing top-notch care for your car. Don't let the scorching heat ruin your driving pleasure. At Anderson Toyota, we offer professional air conditioning services, including refrigerant recharging, system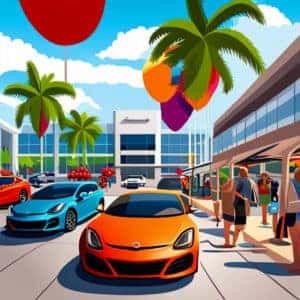 inspections, and repairs. Keep your vehicle's air conditioning in top shape to stay cool during those hot summer days. As you prepare for an exciting summer in Lake Havasu City, prioritize your vehicle's well-being. Anderson Toyota is here to assist you with top-notch maintenance services, expert advice, and a commitment to keeping your car running at its best. Schedule your routine maintenance checkup, address any necessary repairs, and take advantage of Anderson Toyota's comprehensive services. Don't delay visit us in person, online at www.andersontoyotaaz.com, or give us a call at (928) 764-2886.
-TJ
More from Anderson Toyota

Thanksgiving brings together family, mouthwatering turkey feasts, and heartfelt gratitude for life's blessings. But did you know there's another tradition that silently complements the cranberry sauce and pumpkin pie? We're delving into the intriguing realm of Thanksgiving car sales in this blog post. Join us as we explore the fascinating connection between Thanksgiving and automotive…

In an ever-evolving automotive landscape, the 2024 Toyota Venza emerges as a distinctive crossover SUV that seamlessly blends style, performance, and sustainability. In this review, we delve into the key attributes that make the Venza an enticing choice for discerning drivers. But before we dive in, take a moment to explore the latest inventory of…

In the world of full-size SUVs, the 2024 Toyota Sequoia stands as a formidable contender, epitomizing the perfect blend of power and luxury. Toyota, known for its commitment to quality and innovation, presents a new chapter in SUV excellence with the latest iteration of the Sequoia. In this comprehensive review, we'll explore the key features…