Unleash Your Memorial Day Adventure at Anderson Toyota!
Are you ready to embark on an exciting Memorial Day adventure? Look no further than Anderson Toyota! With an impressive selection of vehicles, exceptional deals, and a friendly team, Anderson Toyota is your ultimate destination for an unforgettable car-buying experience this Memorial Day.
Memorial Day brings unbeatable deals and exclusive offers that will make your car dreams come true. Whether you're searching for a fuel-efficient sedan, a versatile SUV, or a reliable truck, their exceptional discounts will help you drive away with a smile and significant savings.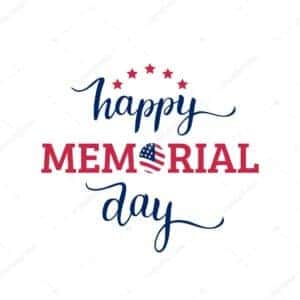 When you visit Anderson Toyota, you'll be greeted by a friendly and knowledgeable team that is passionate about helping you find the right car. They provide personalized assistance, answer your questions, and guide you through the car-buying process. Their expertise and genuine care will ensure a smooth and enjoyable experience. We strive to provide an unforgettable customer experience. From the moment you step onto their lot to the moment you drive away in your new vehicle, they go above and beyond to exceed your expectations. Your satisfaction is their top priority, and they are dedicated to making your car-buying journey a memorable one.
So don't miss out on this opportunity, see what we have available today!
-TJ
More from Anderson Toyota

The 2024 Toyota Tundra is a powerhouse of a truck, celebrated for its legendary durability and impressive capabilities. With the 2024 model year, Toyota has introduced an array of trim levels, each catering to different preferences and needs. In this blog post, we'll take an in-depth look at the various trim levels of the 2024…

The 2024 Toyota Corolla Hybrid exemplifies Toyota's dedication to delivering an eco-friendly driving experience without compromising on aesthetics and performance. This review highlights the standout features that make the 2024 Corolla Hybrid an attractive option in the realm of hybrid vehicles. Efficient Hybrid Powertrain Beneath the surface, the 2024 Corolla Hybrid boasts a refined hybrid…

Are you ready to give your vehicle the care it deserves while saving big? At Anderson Toyota, we're excited to introduce our convenient online service coupons that bring you incredible savings right to your fingertips! Whether you're a busy bee or simply prefer the ease of online transactions, our digital service coupons are designed…