The Unanticipated Link Between Car Service and Labor Day Weekend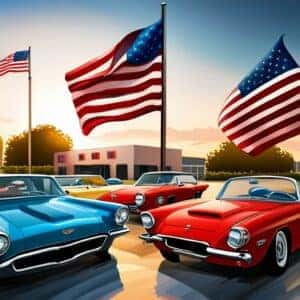 As the summer season comes to a close and the atmosphere takes on a brisker edge, the American population readies itself for the festivities of Labor Day weekend. Often synonymous with barbecues, parades, and a fond farewell to summer, this occasion also reveals an intriguing pattern – an upswing in the demand for car services. While the connection might not be immediately discernible, a closer examination unveils a captivating correlation between Labor Day weekend and the requirement for car maintenance.
Pre-Travel Vehicle Assessments
A key factor contributing to the surge in car service demands during Labor Day weekend is the custom of late-summer road trips. Numerous families and individuals capitalize on the extended weekend to embark on journeys, whether to the shoreline, the mountains, or another tourist destination. Consequently, vehicle owners frequently seek professional evaluations to guarantee their automobiles are in prime condition before commencing their trips. A comprehensive inspection aids in averting unforeseen malfunctions, ensuring a seamless and secure expedition.
 Heightened Travel Activity
Labor Day stands out as one of the most bustling travel periods in the United States. Families and friends travel extensively to reunite for festivities, gatherings, and other events. With escalated travel comes an amplified demand for transportation services, encompassing airport shuttles, private vehicles, and rideshare alternatives. This escalated demand naturally results in an augmented necessity for car maintenance, repair, and servicing to sustain the efficiency of these vehicles.
 Seasonal Transitions
Labor Day marks the shift from summer to fall, with the latter ushering in cooler weather and evolving road conditions. Consequently, many vehicle owners utilize this juncture to prepare their automobiles for the impending autumn months. This might encompass switching to appropriate tires for changing weather conditions, inspecting and replenishing fluids, and ensuring the heating system operates effectively. Car service providers encounter a wave of customers seeking these seasonal adaptations during this period.
 Readying for School Season
Labor Day also aligns with the commencement of the back-to-school season. Numerous students are returning to colleges, while parents are getting their younger children geared up for the new academic year. This frequently entails ensuring the family vehicle is safe and dependable for daily commutes. Whether it's a routine oil change, brake examination, or addressing any accumulated concerns from the summer, the weeks leading up to Labor Day witness a noticeable rise in car service appointments.
Capitalizing on Leisure Time
Labor Day weekend grants an additional day off for many individuals. This elongated break affords car owners the opportunity to tackle any lingering vehicular issues that may have been deferred due to their hectic schedules. From minor repairs to attending to dashboard warning indicators, people utilize this time to catch up on their vehicle's maintenance requirements.
Conclusion
While the nexus between car service and Labor Day weekend might not be glaring, it is undoubtedly present. The convergence of end-of-summer road trips, augmented travel, seasonal transitions, back-to-school preparations, and the availability of leisure time collectively contribute to the heightened demand for car services during this holiday weekend. As you gear up to celebrate the final days of summer, consider bestowing upon your vehicle the attention it merits to ensure a secure and gratifying journey during the Labor Day weekend.
-TJ
More from Anderson Toyota

Thanksgiving brings together family, mouthwatering turkey feasts, and heartfelt gratitude for life's blessings. But did you know there's another tradition that silently complements the cranberry sauce and pumpkin pie? We're delving into the intriguing realm of Thanksgiving car sales in this blog post. Join us as we explore the fascinating connection between Thanksgiving and automotive…

In an ever-evolving automotive landscape, the 2024 Toyota Venza emerges as a distinctive crossover SUV that seamlessly blends style, performance, and sustainability. In this review, we delve into the key attributes that make the Venza an enticing choice for discerning drivers. But before we dive in, take a moment to explore the latest inventory of…

In the world of full-size SUVs, the 2024 Toyota Sequoia stands as a formidable contender, epitomizing the perfect blend of power and luxury. Toyota, known for its commitment to quality and innovation, presents a new chapter in SUV excellence with the latest iteration of the Sequoia. In this comprehensive review, we'll explore the key features…