Save Big with Anderson Toyota's Service Specials!
Don't miss out on the chance to save money while taking care of your Toyota! Anderson Toyota offers a range of service specials that can help you keep your car in excellent condition. Make sure to check our website for the latest deals, which can include discounts on common maintenance services like oil changes and tire rotations. And don't forget to keep an eye out for online coupons that can save you even more. By utilizing these deals, you can stay on top of your car's maintenance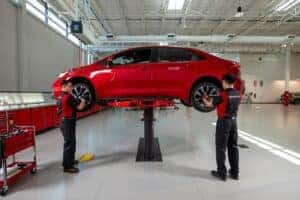 schedule and ensure it runs smoothly. Don't miss out on the opportunity to save money and keep your Toyota in top shape! So act fast to ensure that your Toyota stays in top shape without breaking the bank.
Be sure to check out what service specials we offer here https://www.andersontoyotaaz.com/service/service-specials/
-TJ