Our very own – Jerry Wagaman!
Jerry Wagaman has been a part of the Anderson Auto Group for 18 years now. Born and raised in Eastern, Pennsylvania, Jerry had to overcome his cerebral palsy and all its challenges from an early age. But despite this, he was always determined to make something of himself and strive for greatness.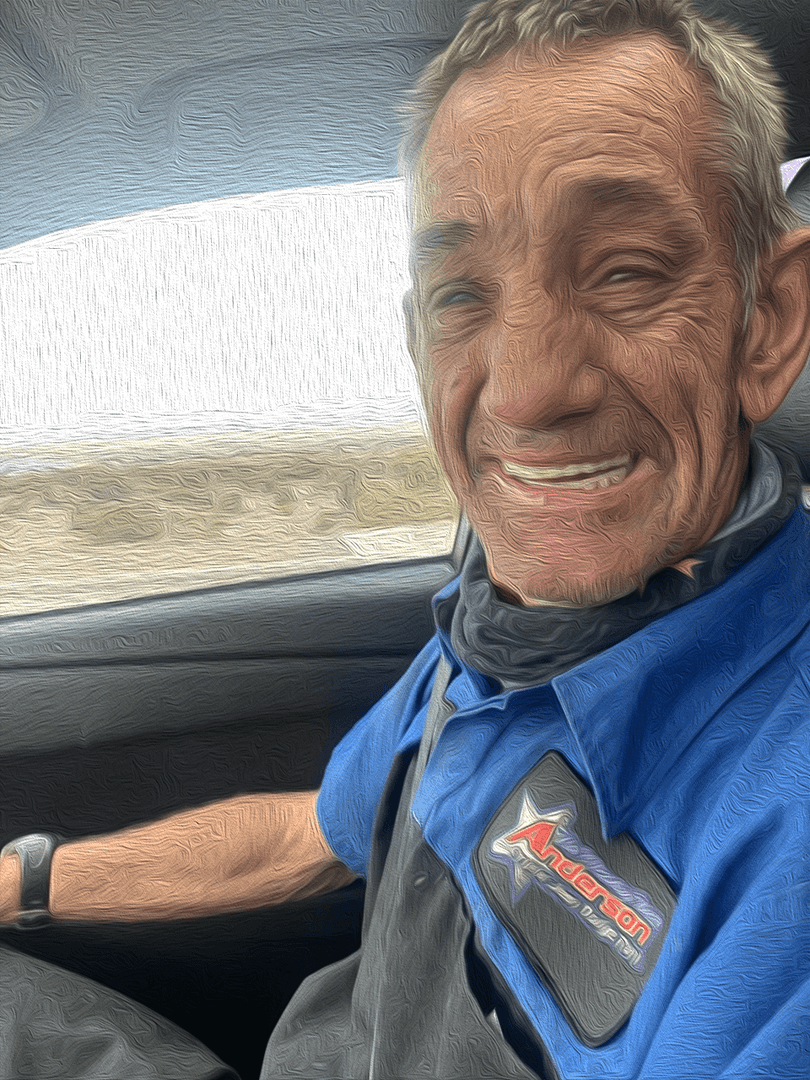 Though life wasn't easy for him, Jerry was eventually able to move around the country through different opportunities that came his way. He eventually landed in Kingman, Arizona where he found employment at the Anderson Auto Group after a chance meeting with Jared Lohrman who happened to be the General Manager of Anderson Toyota in Kingman at that time. Since then, Jerry has worked tirelessly as part of Anderson's Building & Maintenance Department with responsibilities at both Anderson Chrysler and Toyota. Everybody at the company knows him by his nickname: Wags. He's known to be quite enthusiastic about sports, always keeping up with the Philadelphia Eagles and Phillies. In his free time he loves going to casinos and playing slot machines. In addition Jerry has a passion for music that began when he was very young. He would spend hours listening to the AM radio, soaking up every note and lyric until they were engrained in his memory. His favorite artist was Elvis, though he loved all the classic artists from the 1960s through 1970s. Jerry has an uncanny ability to remember songs; just get him started by humming a tune or letting him listen to a few notes of a song and he will tell you the name of it with high accuracy. People are amazed at this skill, but Jerry just shrugs it off as something he has always been able to do since childhood. 
The team at Anderson Auto is glad to have Jerry on their side as he's become integral in making sure that everything runs smoothly. Jason Anderson, owner of the franchise says "Wags is one of those good guys you just don't see enough these days – so we feel fortunate that he works for us!" Jared Lohrman, Director of Operations adds "He really is one-of-a-kind; almost like a legacy here at Anderson Auto!"  Jerry says that the employees of the Anderson Auto Group are "my second family," adding that "I am grateful that they were willing to take a chance on me, and I don't want to let them down!"
Despite having trouble speaking, those who know him best can easily understand what it is he's trying to say thanks to his determination and spirit which are inspiring beyond belief! Even today while facing physical disabilities due to his condition, nothing stops Jerry from achieving great things within the auto group or outside it either! His story is definitely one we will all remember fondly for many years down the line!
-RLA