Love is in the Air: History of Valentine's Day and Car Sales
Love is in the Air: History of Valentine's Day and Car Sales
Love is in the Air: History of Valentine's Day and Car Sales
Valentine's Day has been a long-standing tradition for centuries, but what does it have to do with car sales? In the United States, February is one of the busiest months for car sales. In fact, the rise in car sales around Valentine's Day can be traced back to a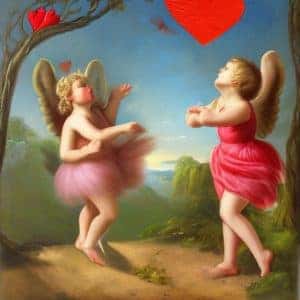 marketing campaign launched by Chevrolet in 1967. Let's take a look at how this tradition started and why it remains so popular today.
The Origin of Valentine's Day & Car Sales
The year was 1967 and Chevrolet was looking to increase its market share. In order to do this, they decided to launch a marketing campaign that would capitalize on Valentine's Day. The idea was simple: Buy a Chevrolet as an expression of your love for someone special. This campaign resonated with customers and Chevy saw an uptick in car sales during the month of February. It quickly became known as "Valentine's Month of Savings" and other car companies began to follow suit. Today, many dealerships still use Valentine's Day as an opportunity to drive more traffic into their showrooms and offer special deals on cars and accessories.
The Benefits of Buying During Valentine's Month
Valentine's Month is one of the best times to buy a vehicle because there are so many deals available from different dealerships across the country. Not only will you find great discounts on cars and accessories, but you will also be able to take advantage of financing deals that may not be available any other time of year. Additionally, if you are buying for someone else, you can often find gift certificates or other incentives that make it easier (and more affordable) than ever before!
This Valentine's Day season, don't forget about your love affair with cars! With all the great deals available during this month-long celebration of romance, now is definitely the time to explore what's available in your local area when it comes to finding new wheels! And whether you're shopping for yourself or somebody else – don't forget about all those extra goodies that come along with purchasing during Valentine's Month! From dinner packages to discounts on luxury items – it's all part of making sure that special someone knows just how much they mean to you! Happy shopping!
-RLA