Customer Testimonials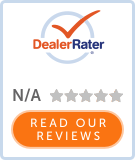 So many online Traders, was confused at first who to manage my investment with, was looking for the best till I saw a comment about this Lady Mrs. Sophia how she helped a man made good profit on forex Trading and i was amazed how happy he was on his comment so i contacted this Lady and invested with her believing, and she did made good profit and I was very happy to have met with her earlier, today I made my second withdrawal,I known this inappropriate but had to show how grateful I am to her if you ...
I saw so many positive reviews about Rebecca Wayne and I must confess that surely she is a skilled professional trader and the best among all as her clients all said, she managed my account after I Invested $1000 and got a successful withdrawal of $12,000 within few days of my investment, up-till now am still so shocked and surprised "It always seems impossible until it's done"., with Mrs Rebecca Wayne your hard-earned money is 100% secured/Safe trust me you have nothing to lose or to be scared of at all, You can contact her via Email: [email protected]
Todd was absolutely awesome and everyone who I worked with were very considerate and helpful in every step of the way 👍 can not be happier with my experience
Going there to buy a vehicle. I was there a few years ago for service and they took care of the issue promptly. Today I bought a car and it was by far the best experience I have ever had buying a car!
Awesome service, in and out! Smoothest buying experience hands down!
This is my second purchase at Anderson Toyota. The entire experience was amazing, my sales man and his team worked to help me get a deal that fits my budget. I couldn't have asked for a better car than the one I left home with. Thank you Anderson TEAM!!!
FOREX INVESTMENT I never believed my life will change in such a manner, i saw a review on a page about Mrs Sandra billy and before then i have never risk money doing anything online with anybody because i think i was so wise and never want to be cheated, but when i contacted her and she explained everything to me concerning trading and the profit i can make within a week i was convinced to give a trial and why i risked to invest 500$ was because i don't need to send her the money but to create and ...
The customer service I receive is great! Jose has always gone out of his way to make servicing my car as painless as possible for me.
FACTS OF FOREX TRADING & Bitcoin investment. I am here to refer anyone looking for an expert Forex / Bitcoin trader to contact Mrs Sandra Billy. She is very good and an expert that can help you invest your funds for better profits. Invest $750 and get $5,500 within a week. Contact her on the following. Email :[email protected] WhatsApp: +15128931587
My first experience at this service center was absolutely perfect. Very polite employees and quick service
Jose was amazing with getting me in for service and going over everything that was done, he also scheduled my next appointment.
Anderson Toyota is selling this brand new Avalon 2022.
Great staff! Got my car done and us out of there quickly. Lacy was very pleasant .
Always a pleasant experience keep me updated on what my vehicle needs and keeps me running safe.
The service at Anderson Toyota is wonderful. Their staff and techs are knowledgeable and very personable. Normally we have their car washing as part of the service, but their machine is down again.
Everyone very friendly and helpful.
I had my car serviced today at Anderson Toyota. My service advisor, José Chavez, met me at my car. We had pre uou sly discussed a couple of other items and he was right on it. The service was fast and friendly and José kept me updated.
Thank you to Lacey in the service department, she was able to set me up and get my tundra back on the road quick. Great communication and top notch service. I appreciate the help.
Very speedy service, great price and great waiting area.
Very professional and place is very clean
Keith, and Kalen came through once again! Highly recommend Anderson Toyota and these two Sales Associates for your Vehicle Buying needs here in Lake Havasu City, AZ!! The whole Team at Anderson Toyota was Great, the buying experience was Great as well! NO BS, and Straight Up Solid People who you know you can count on again and again!! Definitely would buy there again in a heartbeat 🤙🏼 Don't Hesitate and Go Check them out Today 😎
Jose in the service department is amazing! ,
Best customer service around!!!!
Kalen "Kay" was fantastic. She went over all the features and which vehicle would be best for me. Jon did a great job helping me find the right payments in my budget. It was quick, hassle free and all-around great experience. The entire team there provided exactly what I would hope for in purchasing a vehicle. Thrilled with my new Camry!
I had a wonderful experience with Anderson Toyota. Everyone was kind and professional. Seema, went above and beyond to help me get my vehicle safely to Anderson Toyota and helped me find transportation back to Bullhead while I waited for my car to be serviced. I haven't experienced this much kindness in a long while. I a very appreciative of Seema and Anderson Toyota. Thank you for such a wonderful experience.
The experience I had buying a car was very nice and Robert Ross was incredible and the whole process was very smooth and it didn't take very long at all .
Kalen is the best! Jamil was my finance manager and he was great as well!
As always, pleasant, courteous and efficient! And, my kids may have eaten ALL the snacks! Thank you!
Everyone I met at Anderson Toyota was very helpful and professional
Felt very well taken care of and heard throughout the whole experience.
Buying a car has never been easier. We got the car we wanted, the deal we wanted, and we were out of there in 2 1/2 hours. Brian was our salesman, and I would definitely recommend him.
Service was on time and corrected the problem, the service people I dealt with we're efficient and courteous I'd like to give a shout out to Jose for a job well done
Tod helped me get a 2021 Toyota Corolla.he did a awesome jibe explaining the features of the car and helping me figure out what was best for me.
Great experience, the fastest car buying I have EVER had!! Thank you so much for getting me in and out so quickly!! The entire staff was extremely friendly and helpful…
I was very impressed with our salesman Wade. He was very helpful and was not pushy whatsoever which I really liked a lot isn't very knowledgeable and very helpful for what we were looking for and I look forward to working with him in the future
The service department is always welcoming with quick service. They are informative with out being pushy. Definitely recommend.
Seema was attentive and informative throughout my maintenance process. The technicians completed the oil change in good time.
Mike at Anderson Toyota takes fantastic care of my vehicle for me every visit! The service provided is outstanding!!
Excellent visit as usual and always a great experience ! Price and a excellent customer service rep ( Mike ) always brings me back.
They all were great people with a great price and came out the same day with a vehicle
Jazmine was awesome! Smooth delivery on vehicle.
Had a great experience buying a new car for my mother. Highly recommend Anderson Toyota.
We where in town for a special event my check engine light came the night before leaving I went to Anderson Toyota about 8am Lacey service specialist was great assisting with the repair & service fast & the waiting area was very accommodating. The experience here was very positive thanks
Jonathan was terrific from our first conversation. We originally were just looking and he respected that, but provided lots of options and opportunities in our search for the right car. When it came time to get the vehicle he and other Anderson Toyota personnel made it super easy, very smooth and professional. Couldn't ask for more.
Always a pleasure with Anderson Toyota! Three cars purchased here and always leave happy and excited! A special thank you to Keith new car sales manager who always goes above and beyond to get us a good deal and rate. We continue to keep coming back for such great service! I'd also like to thank Enrique for helping us purchase our most recent vehicle!!
Great Service. John did a great job.
---