Customer Testimonials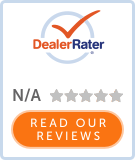 Awesome customer service as always!
Quick & thorough service!
Great experience..all the employees were very professional..was in and out in no time..
Got out of a bad situation and expensive repairs with a fair trade in for my Prius. Thanks!
Once again Anderson Toyota was friendly and professional.
Anderson Toyota. I love the product they offer, the people are great and look forward to future business. Thanks everyone!
Anderson toyota, I have never had a bad experience there. I bought 2 vehicles and sold 1. Great people !! Sales and service department top notch
Great dealership! Easy no hassles.
Christian in Sales was awesome. Very knowledgeable and helpful. Kevin in finance made it work for us, he's was very helpful, and easy to work with. Two great guys!
One best experiences I've ever had buying car...
I recently had the engine oil and transmission service performed on my 2015 Tundra. The service took about as long as I had planned for. The service writer was pleasant. As well as the service tech. Dealer service is never cheap. I appreciate that the team took the opportunity to explain and even allowed me to view a portion of the process. I understand alot of people could care less about how things get done. However, this people dose care. Great job Anderson Toyota of Lake Havasue AZ!!!!
Jennifer took really good care of my service needs. She handled all communication with my warranty company and even went above and beyond when she got them to approve payment for my rental. Anderson Toyota earned a new customer this week.
Everything was great It was finished when they said it was finished
I took my Highlander in for the first planned service. All of the folks were professional, helpful, and knowledgeable.
On vacation & tire sensor was on Luckily we saw Toyota dealership & service got us in & found ruptured & was able to repair!
Friendly staff and quick service!
Excellent customer service. Friendly helpful staff. Worked hard to ensure we were very pleased, which didn't take much. Darrin Stothers and Keith Turton are amazing, kind and very lovely. We highly recommend both men and Anderson Toyota. This dealership has an EXCELLENT REPUTATION in Kingman, and I see why!!
These are the only salespeople I've ever loved. This is a no-pressure, personable, even FUN environment. Everyone was knowledgeable and super accommodating. I had never enjoyed the process of buying a car until this! Shop here now!
Easy experience from deposit to delivery. Exactly as advertised.
Jose is the best. He is always polite and a pleasure to work with.
Over the years this is our 7th car purchase from Anderson Toyota. That should tell you how we feel about them. Clear a spot on the shelf for another Presidents award Anderson Toyota! Todd is an awesome salesperson.. Thank you to Kevin and Josh for making the deal easy.
They were very helpful with my transmission issues. Had my car fixed on the day they told me. I would recommend them to everyone that has a Toyota vehicle that needs fixing!
Very courteous and helpful staff. I never have a problem when I bring my truck in for service.
Thank you to Jennifer Claflin, Cynthia Johnson and Tech Justin Miller. My family and I were on our yearly road trip and stopped in as an emergency fix on my CV axle on my Tacoma. They were near to closing but went out of their way to help me out to get me back on the road. The service at Anderson Toyota in Lake Havasu is definitely more than 5 stars. We are from Vegas and the service at Anderson surpasses any dealership experience I've had in Vegas. In the future, any repairs , maintenance or new vehicle is going to ...
I loved the buying experience. I felt like I had a personal experience with Jon. It felt very easy and simple. I'm more than happy with my new 2023 Camry!
Nobody likes car problems while traveling but Seema ( I hope I spelled your name correctly ) Did such a great job of keeping me informed of all that was being checked and repairs being done. I had no appointment but they got me in ASAP. The waiting area was clean and comfortable. The Shuttle service was very nice. I think Anderson Toyota is first class. Thank you Seema for you professional care.
Toyota in Havasu has the best service department. I got there for my appointment early, explained about the problem with my mud flap, they serviced my RAV4 and ordered my mud flap and I only waited about an hour. I didn't like the cost had gone up $10 but with everything going up I wasn't surprised. I was also surprised I didn't get a car wash because they did it when I took it in before. But service was great and the employees were nice and friendly
Darrin at Anderson Toyota was awesome! He was polite, professional and answered all my questions! He was very friendly and made me feel like part of the Toyota family. My whole experience there was wonderful! Everyone there was very friendly and knew exactly what I wanted and totally delivered! I would highly recommend them to anyone who wants a great car buying experience. They made it so easy and quick! Thank you Darrin and all the staff at Anderson Toyota! Katherine Smith, now a lifetime customer!
Great customer service. Everyone was very friendly & efficient. Service was quick and I was able to get a ride home and back while my car was in for maintenance.
Jennifer and Kenny were awesome and my truck is running even better. Appreciate the treatment.
everyone was very professional welcoming and friendly. Great experience. Shuffle ride with Bonnie Very comfortable. Great conversation. Thank you for your service.
Pre-purchase was excellent with this dealership. David Farmer was really good to work with. The service department put a lot of questions in my mind. I have never revisited the dealership since my run in with the service department.
Very friendly and knowledgeable. No pressure sales but with new car demand so high there is no reason to pressure a customer.
Jose was helpful and professional when assisting me with my oil change. He listened to what I needed and took care of it. I will work with him again.
It's always a pleasure to work with Jose. He goes above and beyond to help out. Thanks Jose.
Best Service Around. Everyone is friendly and professional. I wish my grandson would apply to work here. He is a GM in Flagstaff area. Anderson Toyota seems to treat their employees a lot better.
Jose in the service department Wes able to expedite my trailer hitch installation. I ask for a installation of a hitch I was told it would take 3 days for delivery of the hitch. I said that was past my deadline, I needed an install tomorrow. Within 2 hours I received a callback from Jose that he could have a hitch ready by 10:00am the next morning and install in about 4 hrs. This met my needs exactly. Thanks to Anderson.
I will give the sales team at Toyota five stars! They made something I didn't think possible happen for me. Over the moon. Thankful for the time and effort they put in to get me into my first brand new car
In and out in no time at all. Great place to get your Toyota serviced.
Great service. Sales team was not pushy or bothersome. Helped me get into exactly what I was looking for.
Didn't find my problem, very nice staff, dropped my off it was sparkling clean, picked it up filthy
Jennifer always takes care of things on her end to get repairs done in a timely manner.
No questions asked. Customer service is always a top notch. Jose is always ready to help and take care of any issue you have. We drove 175 miles for our 10,000 miles service and we will do it again. In the future, this is the place where we will come back, doesn't matter service or purchase of a new vehicle. Thank you Jose, Keith and Tom for everything.
I had a great experience when I bought my Certified pre-owned 2020 Toyota Corolla from Anderson Toyota in LHC . Darrin Strothers was extremely helpful along with his friendly team, they made it happen that day! I'm so happy. Thank you Anderson Toyota
Cyndi and everyone at Toyota today were very friendly and helpful! This was my first visit to Anderson Toyota and I will definitely be back! The store was nice and clean. They offered snacks and drinks and it was within walking distance to a McDonald's so I was able to walk over and get some coffee and breakfast while I waited. I was in and out within 45 minutes. Great service!
Comfortable waiting area as well as a courtesy ride to take u wherever if u don't want to wait there
Great service, Kenny was awesome to work with.
The Salespeople made me feel like part of the family. Brian Jenks and Mike Stauffer did an outstanding job helping me find the right Toyota for me and my lifestyle. They both deserve a raise and I would give them both a 5 star rating.
Fast Service and friendly employee environment!
Friendly staff. Fantastic service time. Even snacks. We will be back
I was kept updated throughout the service & the wait was not too bad
Excellent service. I'm a very happy customer. Very fast. Love my Rav4
Walk-in service on a Tundra during a road trip. Jose was super helpful and knocked out my 45k mile service in a couple hours. Thanks!
Always great service to Anderson Toyota Jennifer always makes sure I get scheduled in works done right, the competitive price comment 5 stars for a reason
Awesome staff top to bottom love that sales staff is not on commission no high pressure tactics like most dealerships.entire staff was awesome from salesman to sales mgr to finance to detail guys .. Anderson Toyota stands above any dealership we have ever been to.
Friendly staff. They gave us ice cold water.
We purchased a Yaris from here. Not a bad car, great on gas.
Jose and Anderson Toyota were very helpful and friendly. Since I have moved back to Kingman Anderson Toyota will be my go to place for maintenance on my RAV4. I bought a Tacoma in 2014 and the whole process went smoothly. Loved it. Thumbs up for Anderson Toyota!
Awesome and quick service buying a car.
Always a great experience!
Great service as always and very accommodating to our crazy schedule! Thank you!!
The best dealership I've ever been to.
Thank you Jennifer for going above & beyond always when needing my car serviced! Straight to the point & understanding overall. & Jose Jimenez for coming to me quickly once arriving there to ask me if I had been helped. I had not been helped just yet & he quickly/kindly got all my info so I could be on my way as I was on time crunch. As well as being my pick up driver once my car was ready! Thank you again Jose J & Jennifer, Anderson Toyota is very lucky to have you guys! I will be ...
Easiest and painless car buying experience ever, Darren and Kevin were super helpful. Darren help me get the 4Runner I was looking for and Kevin was able to get me a good deal on my trade in. They weren't pushy or aggressive at all like some dealerships can be. Definitely will be using them again in the future!
I do not feel that they stand behind their product as far as used sales.
Service department is on point.. Thanks Kevin..
Always courteous and knowledgeable, awesome customer service
---